1860 saw the formation of Victorian Exploration Expedition.
The expedition of 19 men was led by Robert O'Hara Burke, and William John Wills.
The aim of the trip was to cross Australia from Melbourne, Victoria, in the south to the Gulf of Carpentaria in the north.
The trip would cover a distance of about 2,800 kilometres (1,750 miles).
until this time, most of Australia's interior hadn't been explored by Europeans.
Later known as The Burke and Wills Expedition, it became the first to cross the continent from the South.
The journey north was successfully completed, apart from being blocked by swamps about 5 kilometres, or 3 miles, from the Gulf.
Right Robert O'Hara Burke
Both Burke and Wills died on the return journey.
A total of seven team members lost their lives, and only one, John King, covered the entire journey and returned to Melbourne.
Neither Burke or Wills were experienced in exploration when selected to lead the expedition by the Royal Society.
Burke was an Irishman, and had been an officer with the Austrian army, later becoming a police superintendent.
He had virtually no skills in bush craft, which further adds to the mystery of why he was chosen to lead the group.
Wills was a surveyor and meteorologist, and was more adept at living in the wilderness.
It has been claimed that Burke's leadership was especially detrimental to the outcome of the mission.
The expedition set off from Royal Park, Melbourne on August 20, 1860.
The expedition was a multi national one, being made up of five Englishmen, six Irishmen, four Indians, three Germans and an American.
When they left, they took 23 horses, six wagons and 27 camels, and almost 20 tonnes of equipment and supplies.
The journey was troubled from the start, and three wagons had broken down before they had left the outskirts of Melbourne.
In 1859, the South Australian Government had offered a reward of £2000 (about $230,000 today) for the first successful south-north crossing of the continent west of the 143rd line of longitude.
Above, William John Wills.
Explorer John McDouall Stuart had taken the challenge, and Burke was afraid of being beaten to the goal, and quickly grew impatient at the slow progress.
Burke split the group, taking seven men and a smaller amount of equipment, planning to travel quickly to Coopers Creek and wait for the others.
Coopers Creek at that time was the farthest point inland to have been explored by Europeans.
It had been explored by Captain Charles Sturt in 1845 and Augustus Charles Gregory in 1858.
Burke arrived there on November 11, forming a depot at Camp 63 while they explored to the north.
A plague of rats forced the men to move camp and they formed a second depot further downstream at Bullah Bullah Waterhole.
This was Camp 65, where they erected a stockade and renamed the place Fort Wills.
Burke waited until December 16 before deciding to make a dash for the Gulf of Carpentaria.
Splitting the group again, he left William Brahe in charge of the Depot, and left for the Gulf with Wills, John King and Charles Gray.
They took six camels, one horse and enough food for just three months.
After reaching the Little Bynoe River, an arm of the Flinders River delta on February 9, 1861, Burke found that they could not reach the ocean because of the swamps in their way.
Burke and Wills left the camels behind with King and Gray at Camp 119, and attempted to travel through the swamps, turning back after 24 kilometres (15 miles).
By this stage desperately short of supplies having enough food for five weeks. They faced a return journey of ten weeks back to Coopers Creek.
The four men were caught by monsoon rains on the return journey, and were forced to leave one of the camels behind.
They were forced to shoot and eat their remaining three camels, along with their only horse, on the journey south.
Gray died on April 17 of dysentery at a place generally believed to be Lake Massacre in South Australia.
Arriving at Coopers Creek on the evening of Sunday, April 21 1861, Burke, Wills and Gray found that the team that had been left there had departed earlier that day.
After recovering supplies that had been buried there for them, thay were too weak to attempt to catch up with the other team.
After attempting to reach Mt Hopeless in South Australia, they returned to Coopers Creek where Wills and Burke died, possibly on June 30, 1861.
King survived and made the trip back to Melbourne, where he died nine years later, aged 31.
The Movie:
A movie based on this real life drama was produced in 1985.
Starring Jack Thompson as Robert O'Hara Burke and Nigel Havers as William John Wills, the film was directed by Graeme Clifford.
At the 1986 AFI awards Burke & Wills got nominations in the Best Achievement in Cinematography, Best Achievement in Costume Design, Best Achievement in Sound and Best Original Music Score categories.
Links And Resources
About Burke and Wills: The Movie!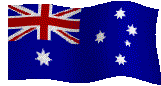 These posts may also be of interest:
Botany Bay…
Mountain Crossing…
Who Invented Australia?
Celebrating Australia Day, January 26 2008!