I've been reading a lot of Will Durant's writing lately, and I must say that he fascinates me.
Today's quote comes from him, "The trouble with most people is that they think with their hopes or fears or wishes rather than with their minds.."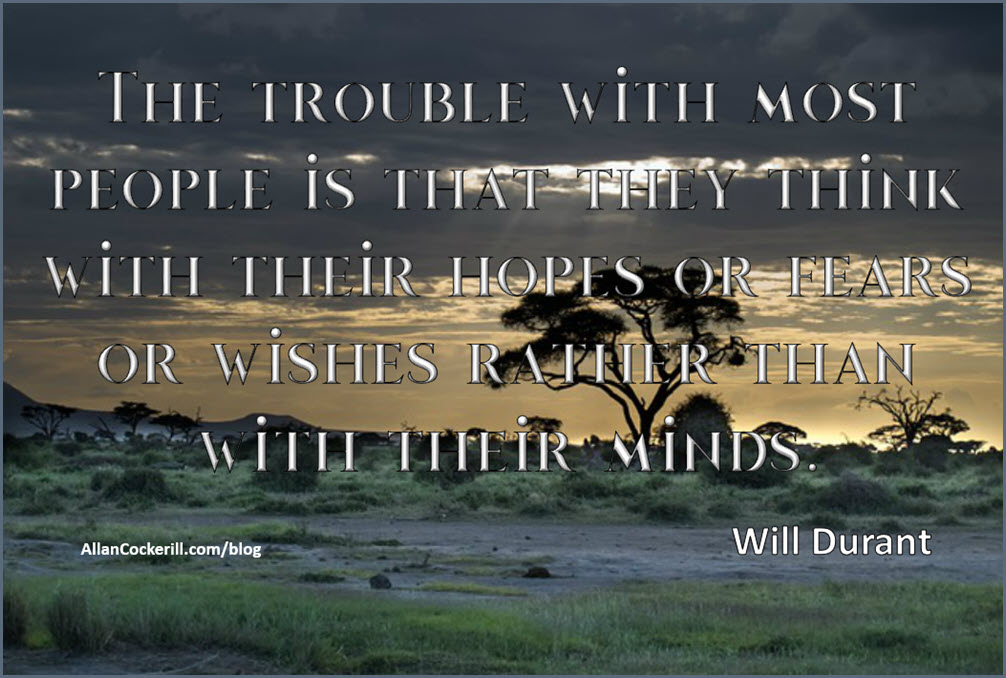 I'm guessing that if a herd of cattle were stampeding towards me, a dose of fear might help to get me moving the heck out of there, but I don't quite think that's really what he's talking about.
He also said that a lust for power underlays all forms of political behavior, and I'm guessing that this was what he was talking about here too.
By appealing to the electorate's fears, and wants, all sides of politics are hoping to get into power. And power is all that it is about.
Governing for the good of the country, and governing for the common good of the citizens seem to be a foreign concept.
As a close friend once remarked, both sides will wreck the country eventually, one will do it faster than the other.
Which side that is depends on which side of the fence we stand on I guess.
Have a great weekend..